Alcohol Drug Counseling and Education Services Offered
New Directions Offers Outpatient Treatment: The New Directions philosophy is that, for whomever comes to us and is searching for peace of mind, we will provide the route to get there. Our services offer therapy through education and counseling. The comprehensive programs are provided by professionals in the field who are dedicated to giving quality services.

It is New Direction's goal to develop growth within our clients that will have a long lasting positive impact upon each participant's life. Our clients will acquire healthy tools that can be utilized through-out their lives.
The follow-up and relapse prevention workshops, are included in the treatment plans. We are available for your aftercare needs. Substance Abuse Professional referrals are welcomed to meet the needs of employers. Our programs offer educational and counseling services to assist employees to return to safety-sensitive employment.

Multilingual programs for parenting, domestic violence, and drug counseling are available in Spanish, Vietnamese, Chinese, and Korean. The staff is supervised by a California licensed marriage and family psychotherapist.

New Directions offers voluntary and mandated outpatient treatment services. Our services are for individuals of all ages, families, couples, and employers. Substance Abuse Evaluations are given to meet D.O.T. standards. For more information about evaluations, click here http://decisionsrjp.com .The evaluations are used for employees to meet return to work needs. Our alcohol and drug counseling programs in La Mirada also service Whittier, Downey, Santa fe Springs, Fullerton, La Habra, all surrounding areas. Our Orange County location is in Westminster.
There are times when family and friends see the self destruction that is happening to another because of drug and alcohol addiction, and feel helpless to do know what to do. If you are in this situation we can give you some tools to cope with the person of concern and arrange an intervention. An intervention has shown to be successful in many cases to help the person of concern get into treatment. Please call for more information.
New Directions serves programs for residents of Los angeles ,Orange and surrounding counties. We offer approved PC1000 classes, Drug Diversion, Deferred Entry of Judgment programs, DEJ, prop 36, ab109, and other mandated substance abuse counseling. When referred by the court, our Drug programs meet the court requirements. The Los Angeles County and Orange County Probation department may refer you to complete a proposition 36, and they may allow an intensive outpatient treatment. Our drug diversion PC 1000 classes are provided Wednesday evenings and Saturday mornings, other days are offered as needed. Prop 36, (Proposition 36), are offered at different levels depending upon the type of prop 36 you are referred to. AB 109 programs are offered to those having an early release qualifying under the AB 109 probation requirements.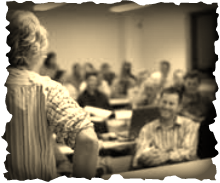 Alcohol Education, Drug Educational Classes offered to individuals who are self referred and referred through their employers and Substance Abuse Professionals. This education is designed to create awareness of the dangerous affects of alcohol and drugs to oneself and the safety of others on the road and at work. The enrollment for alcohol and drug education is continuous.
Call 562-943-6000 for class schedules for the alcohol and drug education classes. Evening and Saturday morning classes are available.



562-943- 6000 657-345-9235
12627 B Santa Gertrudes Ave 5839 B Westminster Blvd
La Mirada, Cal 90638 Westminster, Cal 92683



---
Some of latest Research Marijuana and other substances, see video below